Conquering motherhood one routine at a time
A mother, a Topcat and a high school student, senior Lynette Castillo has mastered the daunting task of balancing all three.
After her pregnancy junior year, Castillo added being a teen mom to her already busy daily routine. Being a Topcat since her Sophomore year, she has cherished every moment as a full-time team member and student, while also battling the hardships of being away from her daughter. 
"It was very hard to stay away from her and have her during the football season," Castillo said. 
But persevering through hardships has led to growth in numerous avenues for Castillo.
"She has matured a lot and she really has valued Topcats more and I can see that," Topcat Lieutenant Kira Broach said. "She also values her daughter a lot and I love it. She really has grown as a person and become such a beautiful, mature young lady."
Castillo took the time to balance out her life and what would work best for her and her daughter while also attending school –  this included the day-to-day sacrifices she made on her journey.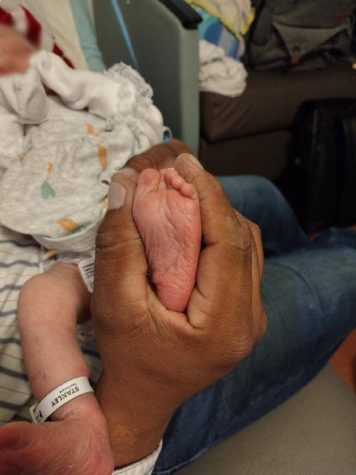 "She definitely had to give up certain opportunities to accommodate her daughter." Broach said. "Such as taking on a higher role in Topcats or sacrificing some of her time that she could have spent at school or in Topcats to accommodate her baby." 
As a longstanding source of help from the beginning of Castillo's journey, TCHS English teacher Ashley Brown was, and continues to be a source of support for Castillo – even after she moved on from Brown's class. 
"I get to catch up with her at least once a week," Brown said. "School is always a heavy load as is, and then adding being a teen mom and an extracurricular activity … It's just very impressive that she is able to balance those and not be stressed all the time. she's balancing them with a smile on her face."
Brown went the extra mile for Castillo in supporting her academically and personally. Mentioning that she maintained patience for Castillo whenever she was late to class or wasn't feeling well. Brown's support in Castillo's journey has truly helped her excel in the way she is now. 
"I've seen nothing but just great things. She just seems to be excelling. She seems to be thriving and just being a really good mom and student." Brown said.
Castillo's support system goes past just The Colony, though, her parents have provided a solid foundation to learn and grow from. Even with the worries that a child may bring, Castillo has made her way into becoming successful.
"They did raise me in a very good way because I was a really good student," Castillo said. "I've had really good grades, been to Collegiate Academy and been in Topcats. I've been able to juggle that, even when I had a kid because I listened to all of their advice. That really helped me."
The help of her significant other has also supported her journey. They try as much as possible to spend the time they have with their daughter,helping each other out with everything and making the best environment possible.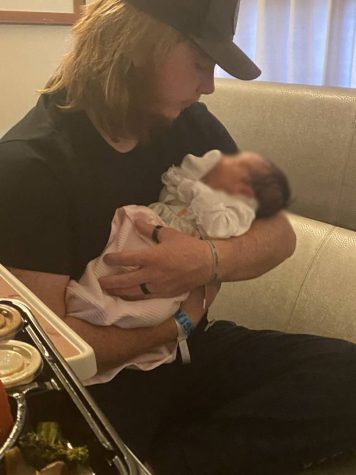 "We do live together, so that's a lot easier than being separated." Castillo said. "Me and him both see her so she's not separated from him and she's not separated from me."
Despite every obstacle that may face the young family, they continue to add more and more chapters to their life without tearing the pages.
"It's scary at first," Castillo said. "At the moment, it's a very happy thing to live through, but it is going to get harder and harder- it's always getting harder. But in the end, it's a very fun experience to just have a little baby next to you."