The Colony high school welcomed back ambitious students and passionate teachers for a new school year.
Everyone had different emotions towards the new school year, including second-year teacher Alisa Weal, who mentioned how excited she was to see new and old students. 
Weal is a US history and Model UN teacher here at The Colony with a vision for all students to get the education that they deserve.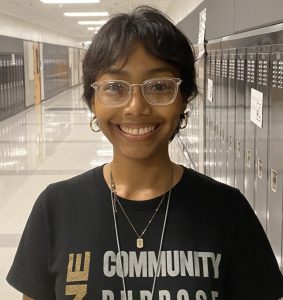 "So far, my favorite part has been seeing all the wonderful students, especially the ones that I had last semester, come back and say hello," Weal said. "That's my favorite part. I do this job definitely for the students, because we have such a great, great student body."
Teachers at The Colony want to create a warm and inviting environment for their students. Freshman Alaijah Walker expressed how she felt this environment walking in for her first day of high school.
"At first it seems scary, but once you get to know the school, it's cool. The people here are cool, the teachers are cool and the school is big."  Walker said. 
The freshman's third day here was even more manageable.
 "On my third day, I felt like I knew my schedule by heart." She said.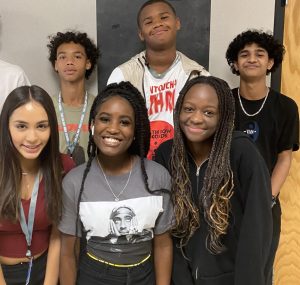 Other students became quickly acclimated in the early session of school despite the new environment. 
In fact, new-to-campus Freshman Leyanna-Marie Ndawana admitted to being a bit intimidated by the brand new experience, but fit in with the change of pace quickly. 
"At first i was nervous because it's a big school and everything, but once you get to know your way around the school, it's really easy." said Ndawana. 
Conversely, some upperclassmen were already acclimated and comfortable with The Colony's school traditions and had their focus on an uplifting learning experience alongside friends. 
"My favorite part about the back-to-school week is seeing all my friends again and getting good classes that I'm excited for." junior Dylan Cepero said. 
A large part of creating a warm atmosphere for students is housing teachers that care deeply about seeing student growth and well-being, and beginning her third year at TCHS, Wendy Curran-Meyer showcased it early.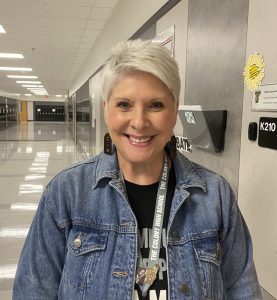 "My favorite highlight of the first week was the students in this class behind me, they are already amazing." Meyer said.
Her newest speech and debate students wasted no time being a positive light in her day, she said. 
 "I have worked really hard to get them talking and having conversations with each other so that they feel calm, comfortable and confident, and they have done a great job. That's been my highlight."
Alongside teachers like Weal and Curran-Meyer, both students and teachers at The Colony High School have worked to create an inviting and welcoming environment that was immediately felt at the beginning of the school year.