Wearing Many Hats
The bell rings as students shuffle hurriedly throughout the halls. With each person coming in and out of the halls is a story, oftentimes unheard of.    
Students step around her, unaware of the incredible history she has had. Overlooking her impact could make someone wonder if the time is worth it. To her, it's more than worth it.
Starting the day in her assigned classroom, she sits on the rolling chair and fixes the very piece of her outfit that makes her so recognizable within the halls.
The lady beneath the hat.
…
Long-term substitute Fannie Mena has been a member of The Colony, Texas since 1979. She's been a sub for The Colony High School feeder pattern since 1992.
"I found TC to be a family away from family, a home away from home," Mena said. 
From watching her daughter walk the stage to becoming the designated TCHS' "grandma," Ms. Mena has and continues to play a critical role here in and outside of the classroom. 
"She has so much love for the students, staff and the community," Principal Dr. Tim Baxter said. "To me, she has a contagious spirit, because people look at her and see she likes what she does and who she's around and they just want to be a part of that. In today's society, that's just something you need, that's something she has." 
Though her title says substitute, Mena goes beyond her basic duties as a member of the community. Her teaching and influence is driven by a sense of nurture for the students. Mena has gone as far as fostering students as well as helping students with their basic needs like clothes and food.
Fellow long-term substitute Jerry Krumwiede has been an eye witness to her dedication.
"She loves working with young people and truly cares about them as a whole," Krumwiede said. "Not just here at school, she's concerned about them, their welfare and health. She's a persistent person, so if there's a student in need, she'll find some way to get assistance for that student."
Her impact isn't confined to the classroom, she's present on the sidelines or stands. Either with the stadium lights reflecting off of the bedazzled rhinestones that line her hats during a football game or the sound of her voice amidst the dribble of basketballs filling a room, she has been, and continues to be, incredibly supportive to the student body.
Head Basketball Coach Ryan says that with how loyal she is to TC, she might as well have black and gold in her blood and he even jokes that she goes all the way back to the 1900s. 
"She's telling them to straighten up or getting onto them, but she's always there to support them," Coach Ryan said. "I think everybody in the sport-coach, parents, everybody- realizes when she's there."
Ryan describes her by saying she would be that type of person that if anybody needed anything she would be right there to help them any way possible.
"Let me add that that's what a teacher, an educator is all about, is the things that she does," Ryan said. "I know that I'm better for having Mena around because she keeps me in line too, but I also know that TC is better and benefits from having her around. She's a great person, great lady."
All throughout campus, her care remains unconditional. Mena says that she's here to see the children thrive and grow. She takes the time to understand each individual. She recalled that a student had even come to her with a letter expressing gratitude for Ms. Mena's patience and not being judgemental. That letter hangs on her fridge to this day.
"I try to be patient," Mena said. "Just today, a student had an episode and I just stopped and gave her my undivided attention. That's important to me because you never know what someone is going through, and you never know if you'll have a second chance."
"
Let me add that that's what a teacher, an educator is all about, is the things that she does. I know that I'm better for having Mena around because she keeps me in line too, but I also know that TC is better and benefits from having her around. She's a great person, great lady.
— Coach Cleve Ryan
Mena says she has seen the need children have, especially ones who are experiencing loss, and that she finds them to be very near and dear to her heart. She wants to be a shoulder for them. She remembers a newer freshman had said she felt automatically comfortable seeing her there. Not only that, but students struggling with learning have found that her influence practically re-invented learning for them.
"I realized very quickly that she actually tried to teach me something," Junior Genavieve Gage said. "I have ADHD and dyslexia, so those things are kinda hard, especially reading. If I had any questions or needed something read to me, she would immediately do it."
Though her impact and spirit runs strong all around the campus, it could be argued that what most sets her apart is her distinct fashion. The name 'Hat Lady' may ring a bell if you are still unfamiliar with who Ms. Mena is.
She can be found throughout campus wearing eccentric fabrics that range from flashy to flamboyant. The cherry-on-top tying her outfits together is the color-matching hat. She admits to wanting to inspire our community here at The Colony HS in more subtle ways, such as through her fashion choices.
"Sometimes I see some students, as well as adults, who could have better attire, so maybe I can inspire somebody to just step up a little bit more," Ms. Mena said. "It's always been a part of me, even in High School. I remember in ninth grade my P.E. teacher told me she would send me to Hollywood to be a model because of the way I dressed."
Her presence has never once gone unnoticed in some way on campus. Though the general student population is unaware of her background, one glance at her hat is enough for her to be recognized in the halls. Gage believes that without Ms. Mena, it'd feel as if a piece of the school would be missing. 
"
It's always been a part of me, even in High School. I remember in ninth grade my P.E. teacher told me she would send me to Hollywood to be a model because of the way I dressed.
— Ms. Mena
Mena has always worn many hats, literally and metaphorically, but there was a time where she wasn't in TC at all. Ms. Mena lived her previous life as a resident of Warren, Michigan, wearing her flashy hats under the warm Michigan sun, until one man had changed her from Ms. Corbin to Mrs. Mena. 
…
"My husband brought me to The Colony after we had married," Ms. Mena said. "He was in the aerospace industry and we just settled here in TC. I've been a member of TC since the late 70s, 79 to be exact." 
From Virginia to Michigan to Texas, her husband, Juan (Jack) Mena, brought her here, and even after he left, he's why she continued to stay.
…
She recalls that it was the morning of Oct. 17, 1991. 
"It was a Thursday, a very sunny day," Ms. Mena said. "I remember going to my patio and it was windy and I saw the clouds."
She looks forward with an ambiguous look, the cocktail of emotions as she reminisces that day revealing itself in the ambiance of the room. 
That morning, Mena had walked into their bedroom. The room that held so many memories. From the bed that would bring together the couple after a long day at the accounting firm she previously worked for, or engineering for him, to the wardrobe practically storing a rainbow, that room wasn't just a part of a house, it was their safe place. A sanctuary for their love.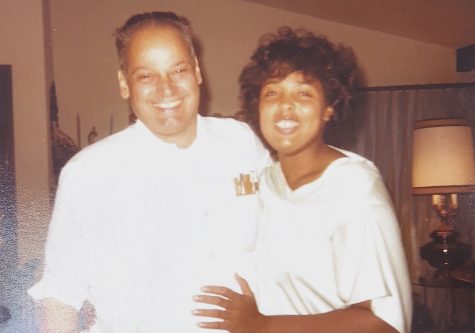 Walking over to the bed, she looked down. His chest rose and fell erratically, his breath following an unusual rhythm. 
"I noticed his breathing wasn't as normal," Mena said. "I knew something was there."
As she stood on the patio to process what she had just seen, she looked at the clouds. The fluffy white haze scattered over the bright blue sky as the sun's rays cut through. Her intuition didn't perceive the scene as a threat, but rather, re-assured her of the cycle of life. 
"Something spoke to me and said 'it's his time, but his hour isn't here'," Mena said. "So I got comfortable, I went back in and I just watched him."
Sitting next to him on the bed, she described his state as one similar to comatose. She reminisced on the life they had established as she looked down at him. The good times, the bad times, all becoming one big memory. The last memory would be saying goodbye, a painful yet comforting end to one's life. 
"I wouldn't want him back because of what he had to endure," Ms. Mena said."He had cancer on his tongue. It was swollen and he couldn't eat or chew, so he had a feeding tube. He grew weaker, he was suffering."
She knew it was time and so did he, him sharing with her on their 23rd anniversary, 10 days just before this moment, that he wouldn't make it.
The knock at the door pulled her from her trance. She got up to let his visitors share their goodbyes- his daughter and their pastor. As much as she shares a history with him, she understood the impact he had with his loved ones around him and shared the intimate feeling with them. She moved into the family room, sitting on the couch out of respect for their privacy.
A melancholic atmosphere filled the house as she looked around to pass the time, her eyes fixating on the kitchen in front of her. It was almost as if just yesterday she was looking down at a lively Mr. Mena holding their daughter when she was just a baby on the kitchen floor. She remembered the joy he had for her when she brought the baby home and the shared feeling of exhaustion and relief when they celebrated the day they got to officially adopt their daughter. It was an agonizing 6 year process.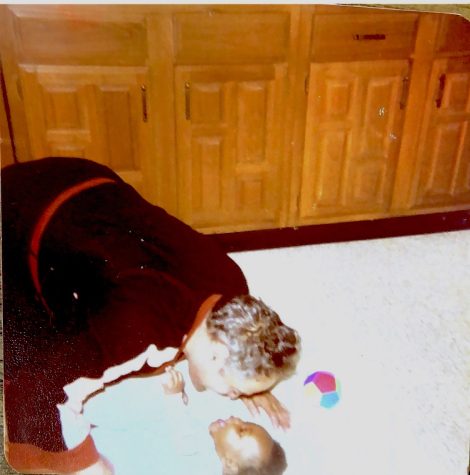 Time is funny in that sense, it can seem to go by so fast yet so slow. 
"We had to wait several times, it was back in the 80s and it was a mixed marriage. He was also 60 years older than her, so we had to play the waiting game and all that," Mena said. "I got her at 4 months, but she was in Kindergarten when her adoption was finalized. We celebrated every day. It was a feeling of belonging, she didn't have to worry about anyone taking her now."
She smiled to herself thinking back on that day. They truly had lived such a fulfilling life together. They turned a house into a home, a couple into a family. They got through so much together, but she knew Mr. Mena's chance to rest after a long life was coming.
She looked up at the sound of his daughter's voice, filled with a perplexed and concerned tone.
"His daughter came to me and said 'somethings happening'," Mena said. "When I went to see him, he was getting up. I will always remember he couldn't pass without seeing me."
The saying love makes you do crazy things truly came to life for Mrs. Mena at that moment.
Mr. Mena was attempting to get up from the bed, his feeding tube hanging downwards as his muscles fought through the fatigue in order to say goodbye to his wife. Despite how much his body resisted, in his heart, he knew he couldn't pass without seeing her. Her love was his safe haven on earth, he needed his proper goodbye.
When she entered the room, their eyes met for one last time. The small exchange brought so much peace and closure for the both of them. He relaxed once again as he laid back down on the bed, arms crossed in front of his chest.  
"I told him to go get his crown because I was coming." Mena said. "I was glad that I was able to take care of him and be there for him, and I was the last one he saw." 
He closed his eyes for one last time, drawing his final breath. 
Despite how hard this was for her, Mena's spirit never seemed to dull. She remained with a colorful and bold personality that matched her favorite hats, replacing one hat with another.  She knew Mr. Mena would want her to continue their established life together and her motherly intuition kept her in TC.
"When he died, my family wanted me to come back home," Mena said. "My daughter was in 5th grade. I told her 'wherever you are, whenever you start high school, I'll see to it that you finish there.'"
"
I told him to go get his crown because I was coming. I was glad that I was able to take care of him and be there for him, and I was the last one he saw.
— Ms. Mena
While Michigan was her previous home with Mr. Mena, she knew she now was settled in TC. She thought about moving back home to Virginia where her siblings were, but TC was now home and she wasn't going to take that from her family. 
…
Mena has always carried a nurturing spirit. Coming from a family of 15, and being the eldest female in the household after their mother passed when she was 12, she has always been a caretaker in some way for someone. First her family, then Mr. Mena and her daughter, she wasn't going to stop there. She does admit though, that she didn't know subbing would be the route she'd be taking.
"I really didn't, but I knew I always wanted to help people in some fashion," Mena said. "Matter of fact, when I lost my husband, I wanted to open up a home or business for children that have lost parents where they could come talk and meet with other children that had lost."
Mena acknowledged that the loss she experienced was not only hard for her, but for her daughter as well. She left the accounting firm shortly after, saying that she was a real mother and wanted to be there for her daughter as much as possible. Still needing to support their family financially, she took up an opportunity one of her friends at the time had suggested.
"One of the teachers had advised me to go into subbing and see if I liked it," Mena said. "Instantly, I found that I was needed, so I just put a longing there."
She remembers the day she found her passion as if it were yesterday. She sat with a student who was struggling with a math problem. They kept breaking down the problem in different ways, but nothing seemed to work- she wasn't giving up though. The moment he got it, she described it as a lightbulb going off in his head. It was a rewarding feeling for her.
"He said 'Ms. Mena, Ms. Mena, I got it!'," Mena said. "And I just sighed and I knew I had passion. It's better than being paid because you know you broke through.'
Though that moment happened so long ago, her impact on students runs strong even to this day. Senior Anisah Collazo revealed that she remembers a specific moment from her fourth grade year, all the way down to the hat Mena wore that day.
"I remember a student had asked if they could use the restroom," Collazo laughed as she told the story. "She sat us all down and taught us manners, etiquette and to say 'May I use the restroom?''
Collazo added on by saying that every time the class would have a sub, fellow classmates would hope it was Ms. Mena. Holding this kind of impact is one of the few things that Mena says keeps her here. 
Through all the ways life has changed for her, including the pandemic, Mena stays strong. She wants to serve as a familiar face for the kids and let it be known that they could rely on her. The payoff to her isn't just the gifts she has received, but rather knowing that she is giving what it takes to support our students. 
With the sound of the final bell ringing, signaling for students to go home, she adjusts her navy blue hat. It was no longer her first day in 1992, here she was sitting at the familiar desk in 2022.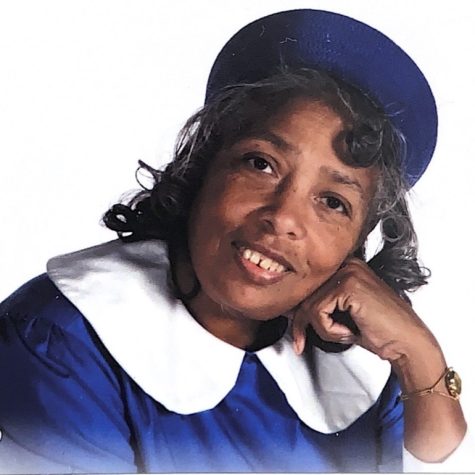 As the students file out the door, one thing remains on her mind. It's no longer the nerves she would have felt 30 years ago when she first subbed for a class. Rather, it's the one thing she hopes to leave the school with the day she can no longer be a caretaker for the school. 
With the flick of the light switch, she turns on her heel to walk towards her parked car. Silently, she goes through her day, satisfied with what she did that day. She hopes that she can leave each day with her impact adding onto her legacy, hoping that everyone knows that she walked into each classroom with pride.
"I have enjoyed every day, some days are more stressful than others, but I just dig down deep, grit my teeth, dig in my heels and say 'you're not gonna get the best of me' and just come out with a smile," Mena said. "I did all I could and I did it the best I could. That's it."
View Comments (12)