State Farm Athlete of the Week – Madaven Tillery
This week's State Farm Athlete of the Week at The Colony High School is senior football and baseball player, Madaven Tillery.
"It feels great," Tillery said. "It was kind of a surprise, but to have all of these people here to recognize me is nice."
The dual-sport athlete missed football season due to an ACL injury, but extensive rehab got him back in time for his final baseball season at TCHS.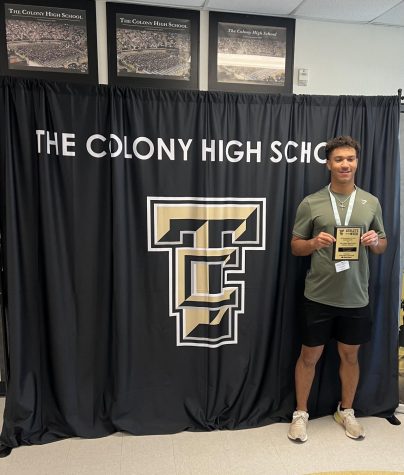 "This past baseball season I just started playing again – so far, so good." He said.
Tillery and the Cougar baseball program will next face off at R.L. Turner in a district battle on April 18th at 7:30 p.m.