Homecoming Win at Tommy Briggs
Cougars defeat Broncos, for Homecoming Win 
The Cougars defeated the Denton High Broncos 38-17 at the homecoming football game Friday, Sept. 10. 
The students were confident in their team.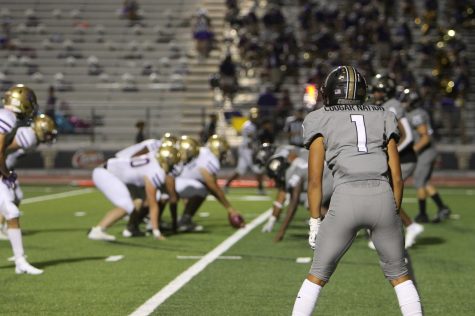 Junior Hannah Walls is a varsity cheerleader who cheered at the homecoming game. She was very spirited and ready for the game, believing that the team would win. 
"Of course we won the game tonight," Walls said. "It was our Homecoming game, we had so much energy and cheered on our team. The team and I performed a dance called "Bounce" which is my favorite because it is super fun and everyone got into it."
She felt that player 63 stood out during the game.
"Number 63, William Wallis really played his hardest and worked for what he deserved," she said.
Defensive End junior Trent Johnson, number 55, felt he could've done better.
"I did alright, should've done better though,"Johnson said. "Because I can do way better than what I did on that field. Also, I should've used my hands better."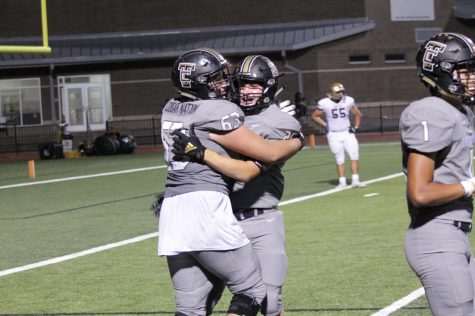 Junior Aryanna Perez was also very excited for this game, and had positive energy going into it. 
"The appropriate thing to say is yes, I knew TC was going to win tonight, Perez said. "I say this because one, it was our homecoming game, and second, we were already winning in the second quarter."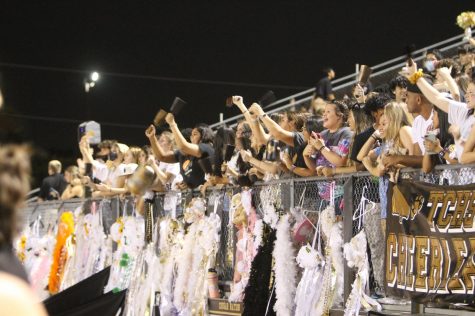 Homecoming brought back previous TC students. Alumni Kylie Nail attended her first homecoming game since graduation said she had a great time in the stands.
"The audience was awesome tonight, everyone was screaming and shouting, the school spirit was on fire tonight," Nail said. 
Leave a Comment