Softball to play third round playoffs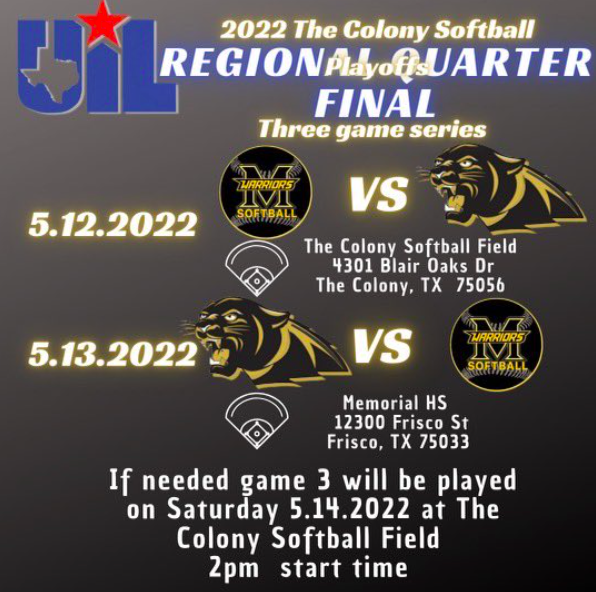 The Lady Cougars Varsity softball team made it to the third round of playoffs, they will play Frisco Memorial Thursday May 12, and Friday May 13. Game three will be Saturday if necessary. 
"It was a little expected because we have so much talent this year," Assistant Coach Wilkerson said. "And a really close knit group of girls. I'm excited for them that their hard work is paying off." 
The softball team played against Creekview May 6 and won that game with a score of 9 -1. Tamya Grant-Waiters had 15 strikeouts against Creekview and Leanna Guerra and Kaitlyn Moeller had two-run home runs.  
"It's been super exciting," senior pitcher Tamya Grant-Waiters said. "We've all been doing really well and I'm excited to see how far we go." 
This week Grant-Waiters was nominated for DFW Softball player of the week. Junior Madison Levsey was also nominated for player of the week May 1.
"I'm so happy for them. I watched them work hard everyday so it's nice to see them be rewarded," Wilkerson said.
The softball team is prepared to win tonight. 
"I think it's gonna be a battle we're really close in standing so it should be a really close tight game," Wilkerson said.
Leave a Comment